When it comes to creating your own AI images, there are many options available. There are programs like Pixray, Artbreeder, and Craiyon. These programs make it easy to create realistic and lifelike images. However, you should be aware that these programs can be expensive. If you want to save money, you should look into the alternatives listed below.
DALL-E 2
DALL-E 2 is one of the most popular AI art creation tools around. It is based on machine learning, and combines natural language descriptions of an image into a highly realistic output.
DALL-E 2 can create a variety of different kinds of art. This includes stuffed animals, statues, and designer chairs. The site also lets you edit your creations. You can change the color, size, and position of your objects. As well as adjusting the shadows and reflections.
DALL-E 2 also has a feature called Outpainting, which lets you expand your pictures beyond their original dimensions. To use this feature, upload an image, and then ask the AI to create a larger version of it. Read more about DALL-E 2 here.
Artbreeder
Artbreeder is a great tool for creating your own AI images. It uses artificial intelligence to generate photorealistic character portraits. You can create images with different features such as facial expressions, eye color and hair color. In addition, it allows you to combine multiple pictures into one image. And even create video animations of your images. Artbreeder offers a variety of styles to choose from. These include Characters, Sci-Bio Art, Buildings, Portraits and Landscapes. The interface is easy to use. You can upload your own photos or create a new one. You can even add text and prompts.
GoCharlie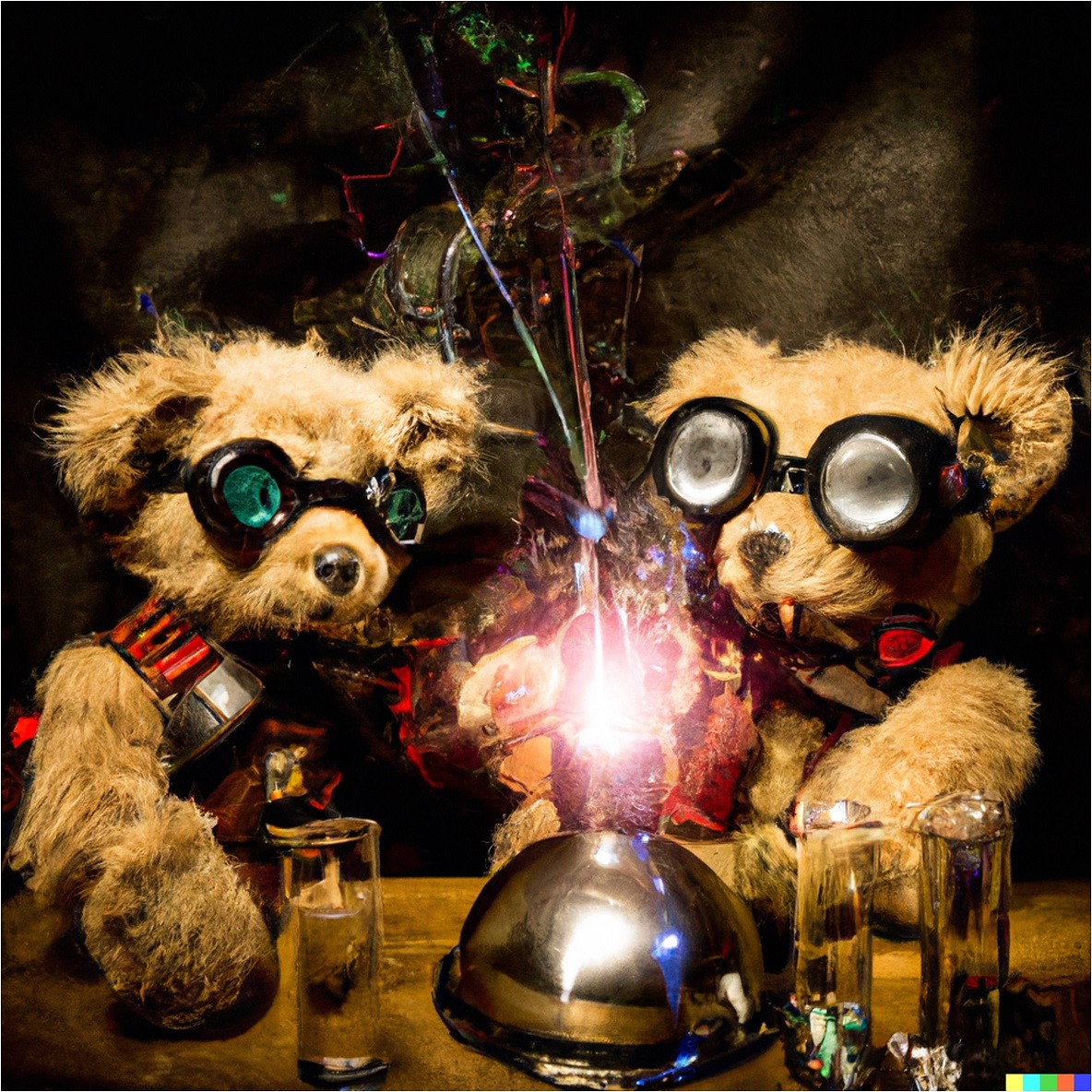 DALL*E mini
If you're looking for a way to create your own DALL*E mini, Dall-E Mini is an online art program that's free to use. The system uses artificial intelligence to generate images based on text prompts. In other words, you give it a word, and it tries to create nine different pictures that match the description. But DALL-E isn't the only AI system to make your own art. Other generative AI art systems include Midjourney and Stable Diffusion. These systems have gained a lot of attention in the past couple of years, and they're causing a lot of controversy.
DALL*E by Wombo
DALL*E by Wombo AI Unlimited is a web service that converts text into beautiful illustrations. It allows users to generate unlimited artworks from their written words. The app uses machine learning techniques to generate images and has a user-friendly interface.
Its interface allows users to change the colors, add elements, and adjust reflections and shadows. In addition, it has a paintbrush tool that allows them to add details to the image. This AI-based art generator is available in both a free version and a paid one. Users can get started by creating an account. They can then create up to 25 images per month for free. However, users can also earn credits by watching ads or sharing their creations on social media. These credits help train the existing AI.
Craiyon
Craiyon AI Unlimited is a website and app that allows you to generate artificial intelligence images. You can type in keywords or phrases and request a style of image. It is a free service that you can access anytime and anywhere. However, there are some limitations to the service.
The best thing about the app is that it produces high-quality artwork. Users can also choose from a variety of styles and genres. Although the end product is not quite as impressive as some of the other services, the process is quick and easy.
AI Unlimited
AI Unlimited is a revolutionary new product that promises to make image creation easier than ever before! Forget expensive software and hours of design work – with AI Unlimited all you need is some keywords and within seconds, you'll have a professional-looking image created with no graphic design skills or artistic ability required. Best of all, it's only $11.99. Read our AI Unlimited review here.
Furthermore, there are no extra payments or credit systems – just the one time cost with AI Unlimited. And if you're not satisfied, they even provide a 30-day money-back guarantee so you can be sure that your money spent was well worth it. Buy AI Unlimited for only $11.99
NightCafe
NightCafe AI Unlimited is a software program that generates digital artwork by using advanced artificial intelligence algorithms. It allows you to create stunning images in minutes. You can also print and ship your AI-generated art. The software is available for free and features a wide array of outputs.
NightCafe works by turning basic English words into paintings, illustrations, or other artistic mediums. The result is a colorful, lifelike, and vibrant image.
NightCafe's website has an intuitive interface that makes it easy to edit and tweak your picture. Users can add various art styles, cultural genres, and techniques. Additionally, the company grants users permission to use the resulting images. In addition, they offer an affordable plan, which includes five credits for free.
Pixray
If you want to create your own AI images, Pixray is a great tool. This AI generator uses an artificial intelligence engine to draw artwork from text. It has a simple interface and lots of customization options. You can run it in your browser or on your PC. It is free to use and you can earn up to 15 credits for each generation you do. The quality of the results are not always perfect. Nonetheless, they are beautiful.
Jasper Art
Another AI generator to look at is Jasper Art. This free AI image generator allows you to choose from several styles. The outputs are high quality and unique photos. There are also a few features you can use to customize your images.